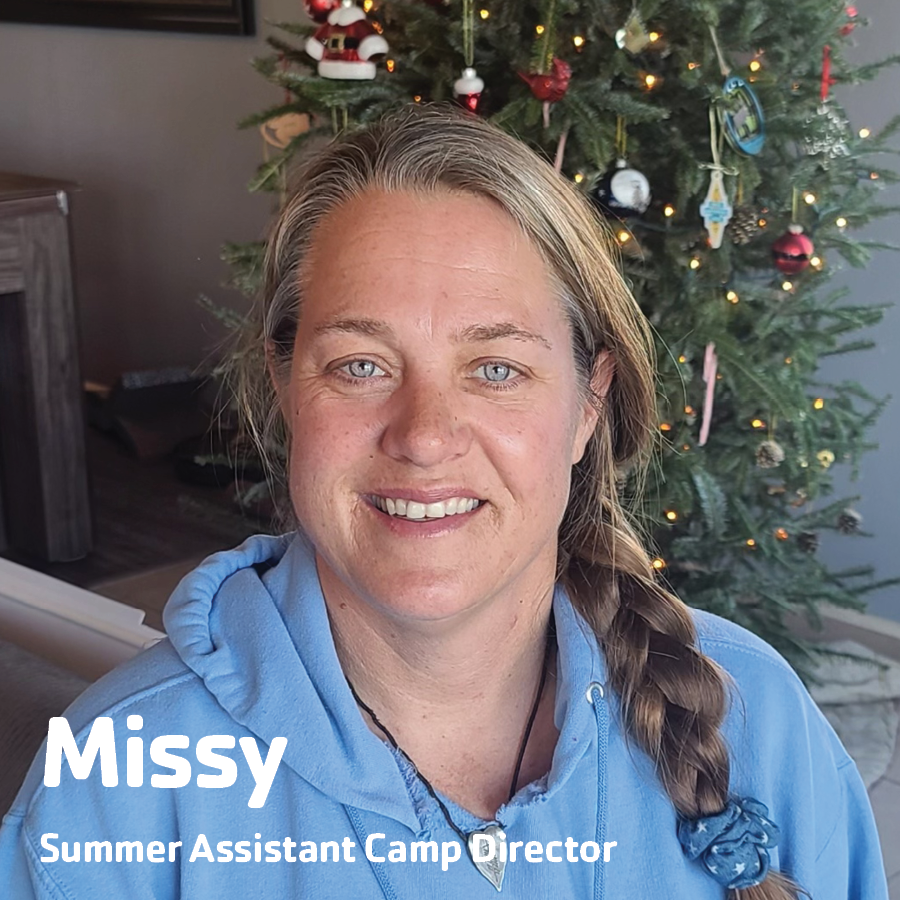 Any day Missy McGann has to sit in the upstairs office in Klinger Hall at YMCA Camp Eberhart is not a fun day.
"I love being outside," she said. "I love the sunshine, with a little breeze. All the sounds and all the nature when you're walking around camp, there's always something to see, look at or listen to."
Missy is the summer assistant camp director at camp - a job where she never knows what she's going to be getting up to when she comes to work.
The Y's marketing team recently sat down with Missy to talk about her passion for Camp Eberhart and what it's like working there. 
First, just tell us a little bit about you. 
I grew up right outside of camp – two houses outside the old camp gate. My dad was an alumni and I just grew up going to camp. My family donated a horse, my dad was on the YMCA and alumni association boards.
I was a camper, never a counselor or anything. Then, I got a call about three years ago during COVID. I had just moved back here from Florida and they needed a camp nurse, so I jumped right in.
Last year they needed some more help and they wanted to be the purple squirrel, a jack of all trades. Then, this year, Denise asked me to be the summer assistant camp director and I took it.
What's a typical day like for you?
I never know what I'm going to do. It could be anything from teaching a class or maintenance work. Working on the grounds, trimming and mowing is my favorite. I like to make camp look nice. My new thing is stopping to see the horses when I get to camp to give them a couple carrots, then I get to work. There's nothing I don't like to do. I'll do anything.
What's your favorite camp activity?
Anything on the waterfront. I love nature hikes and going out to the island. I love campfires and singing with the kids.
Is there anything about this summer you're looking forward to in particular?
I'm looking forward to everything. Last year was kind of hectic with COVID. This year we have a plan and I'm excited about that plan. We have new staff and I'm just excited about the whole season.
Do you have a favorite camp memory from either your time as a camper or employee?
I have so many good memories, I don't know if I have a favorite. I think so fondly of just being a camper and running around camp doing programs. Something that they used to do at the end of the year was a water show. They'd have water skiers do a pyramid. That was always my favorite.
What's a fun fact about you?
I like having a good time. I like being goofy, and I like to sing and dance.
Is this your forever job?
I'll be here as long as they need me. My friends and family say, "You've got your dream job." I am a registered nurse. I worked in a hospital for many years, and it was very difficult, and now I work at camp and it's so peaceful, awesome, happy and full of good energy. I love going to work every day.
Friday, May 20, 2022 - 8:24am