Meet Paige Carter, Program and Cabin Head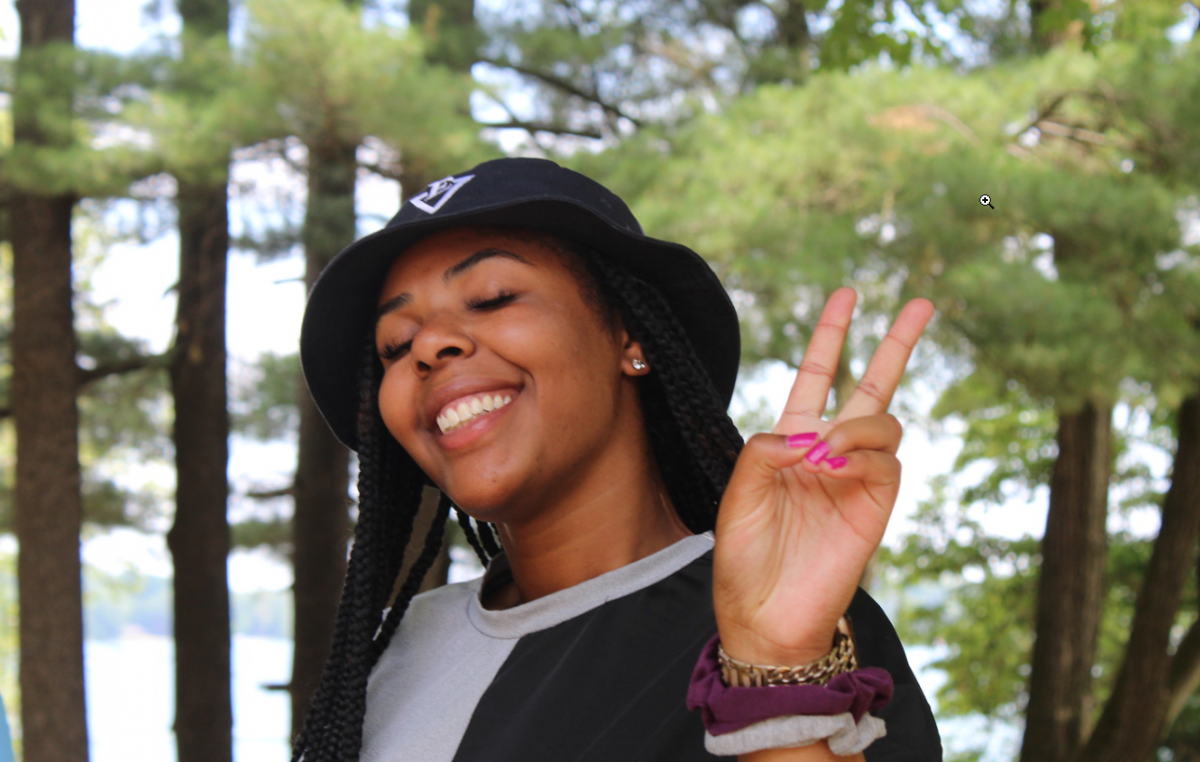 While Paige Carter may have been the Program Head for Arts & Crafts and Cabin Head for Leighton Lodge this summer at YMCA Camp
Eberhart, she just felt like she was part of the team. "When you have an awesome team and all of you are working hard, you don't really
feel like the head of anything. We all just worked together, and it was really fun," she said.

Carter, as she's lovingly called by the children and her colleagues, has worn many hats during her three years at the
YMCA of Greater Michiana. During the school year she serves as a Youth Development Director, overseeing Y-Club and the Teen Center
at the Niles-Buchanan YMCA.


After spending two weeks at Camp Eberhart during Summer 2021, she knew she had to experience an entire summer there.
The Y's marketing team recently sat down with Carter to talk about her first full summer working at Camp.
Did you enjoy your first summer at camp?
I did. You definitely get introduced to different personalities and the quirks of working with different people. It makes you take a step out of your comfort zone and makes you realize that everyone is different, but that's OK because that's what makes camp, Camp.
What made you want to work at camp all summer?
I used to go to camps at the Y a lot when I was a kid. Working at Eberhart is a different experience. It's a good experience. Especially working overnight camp. There's a bond created that you'll never forget. It's corny to say that you'll make friends forever, but you do.
When I went last year for the last two weeks, it was so fun and I saw all the cool things happening, I wanted to see what all camp was about. I would hear these funny stories and wanted to be involved.
What was your favorite part of camp?
Meeting the kids that came from all over the world. We had a group of kids from Spain. It threw them off because I know Spanish. It was cool seeing the different cultures together and hearing about how their parents came to Camp too.
Was there anything you didn't like so much?
I would have liked to have even more time to bond with the campers and staff. There just isn't enough time in all the activities of the day!
What are you looking forward to for next summer – if/when you return?
Growing. One of the things I really like about camp is all the opportunities for training and personal development. I would like to explore all the programs and set some goals for myself.
Is there anything else you'd like to say?
Camp Eberhart is just something you need to experience. There's something about that place that makes it feel like home regardless of where you're from or your background. While you're there, you have one thing in common with everyone else, and that's Camp.
Friday, September 30, 2022 - 11:26am